Back to Facilities List
| Tribute Communities Recital Hall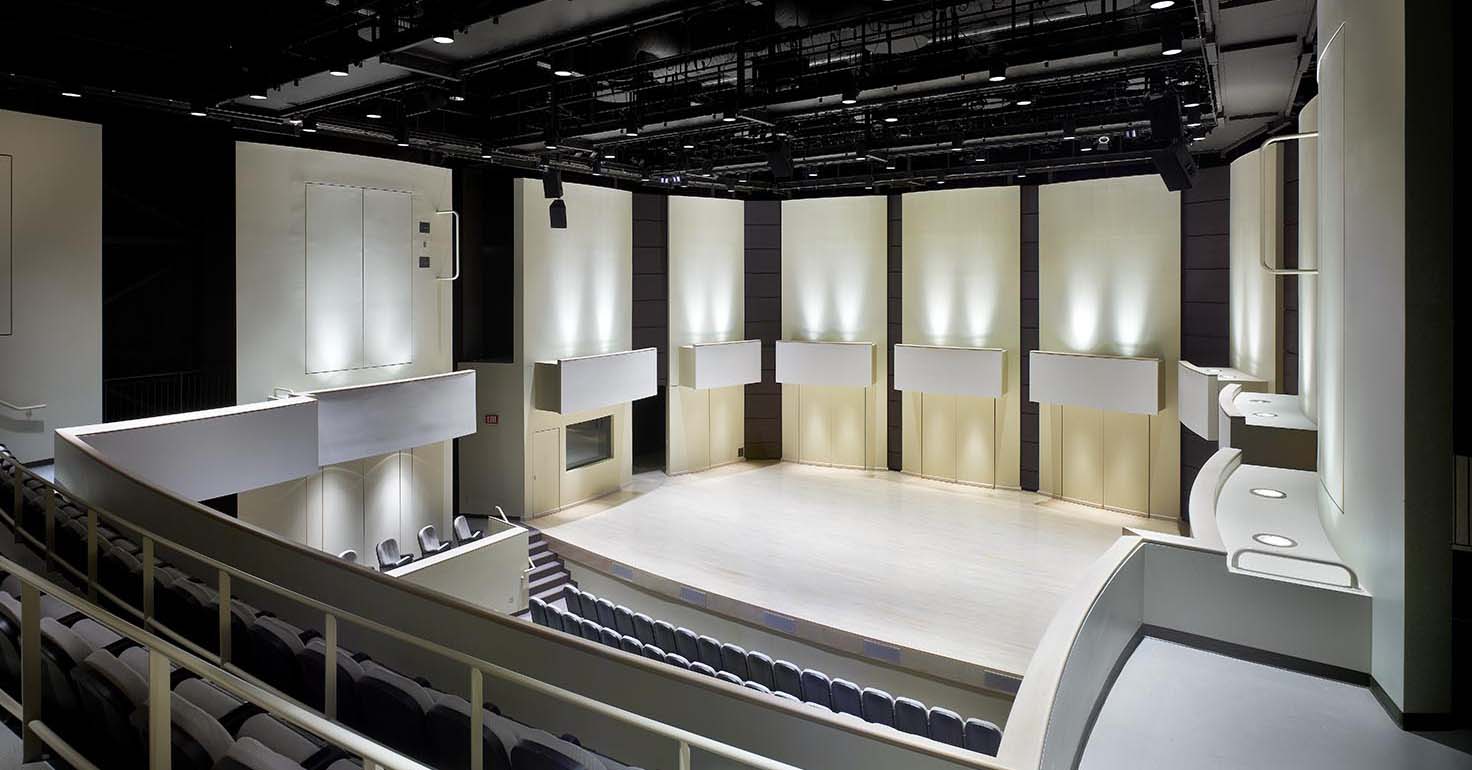 VIEW SLIDESHOW
Tribute Communities Recital Hall
ADDRESS
York University
112 ACE (Accolade East Building)
83 York Blvd
Toronto, ON M3J 2S5
FEATURES
The Tribute Communities Recital Hall is ideal for a wide range of music presentations including recitals, orchestral, chamber and choral concerts, in classical, jazz and world music.
Acoustically designed by Artec, the hall can be tuned via adjustable acoustic banners to optimize the sound of various instruments, configurations and styles of performance, and has a sound system that accommodates lightly amplified performances.
Facilities include a grand piano, flexible riser system, projector and ample dressing rooms.
Recording Studio for live in-house multi-track recording
The audience enters the theatre through the CIBC Lobby, a dramatic 2,600 sq. ft. space fronting the Sandra Faire and Ivan Fecan Theatre and the Tribute Communities Recital Hall. The CIBC Lobby is included in the venue rental of this space
A full-service box office and coat check area.
Professional Technical and Front of House staff to help support events.
GENERAL USE
Concerts and Musicals
Conferences and Lectures
Films and Commercials
STUDENT USE
The Department of Music presents several performances in the Tribute Communities Recital Hall, throughout the year, including the York U Wind Symphony, York U Concert Choir, York U Symphony Orchestra, York U World Music Festival along with several guest performances.
SEAT CAPACITY
320
ACCESSIBILITY
Accessible
CONTACT
E
perform@yorku.ca
P
416-736-5292