Back to Facilities List
| Transmedia Lab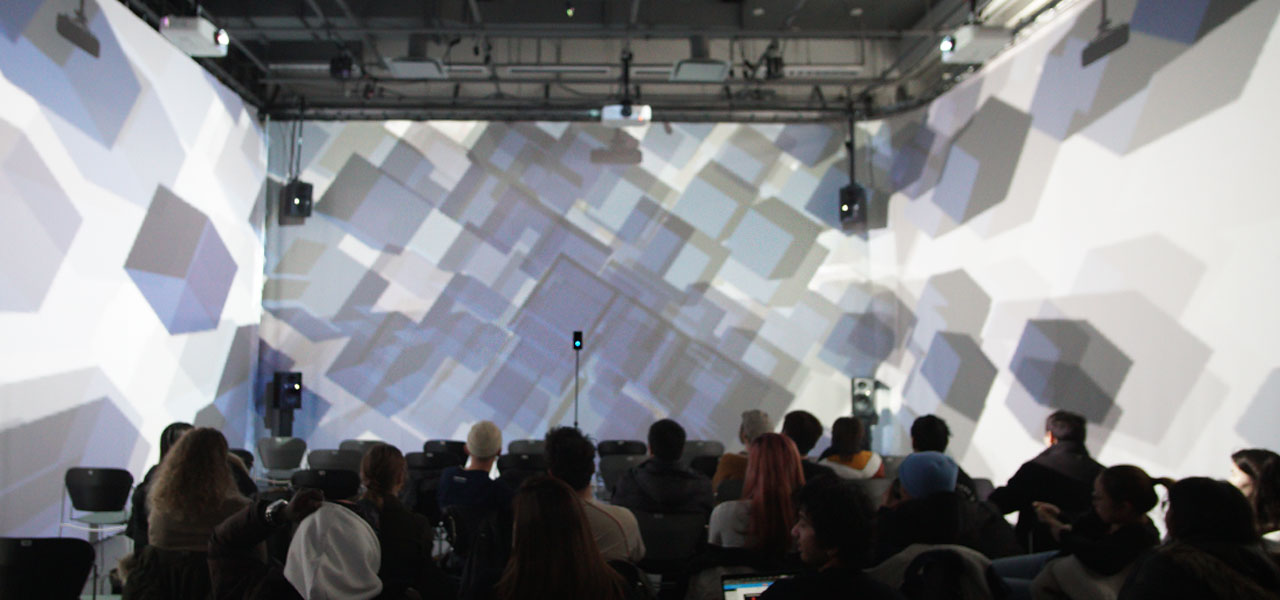 VIEW SLIDESHOW
Transmedia Lab
ADDRESS
York University
103 ACW (Accolade West Building)
89 York Blvd
Toronto, ON M3J 2S5
FEATURES
The Transmedia Lab has a two-screen immersive projection system that is coupled with a nine-channel audio system.
In addition to the Immersive Projection + Sound System, the Transmedia Lab contains a 22′ x 26′ studio lighting grid system and a full compliment of limbo curtains that may be used to enclose the entire stage area of the room.
GENERAL USE
Performances, screenings, classes or other activities
STUDENT USE
A wide range of tools and equipment are also available to students working in the Transmedia Lab.