Back to Facilities List
| L. L. Odette Centre for Sculpture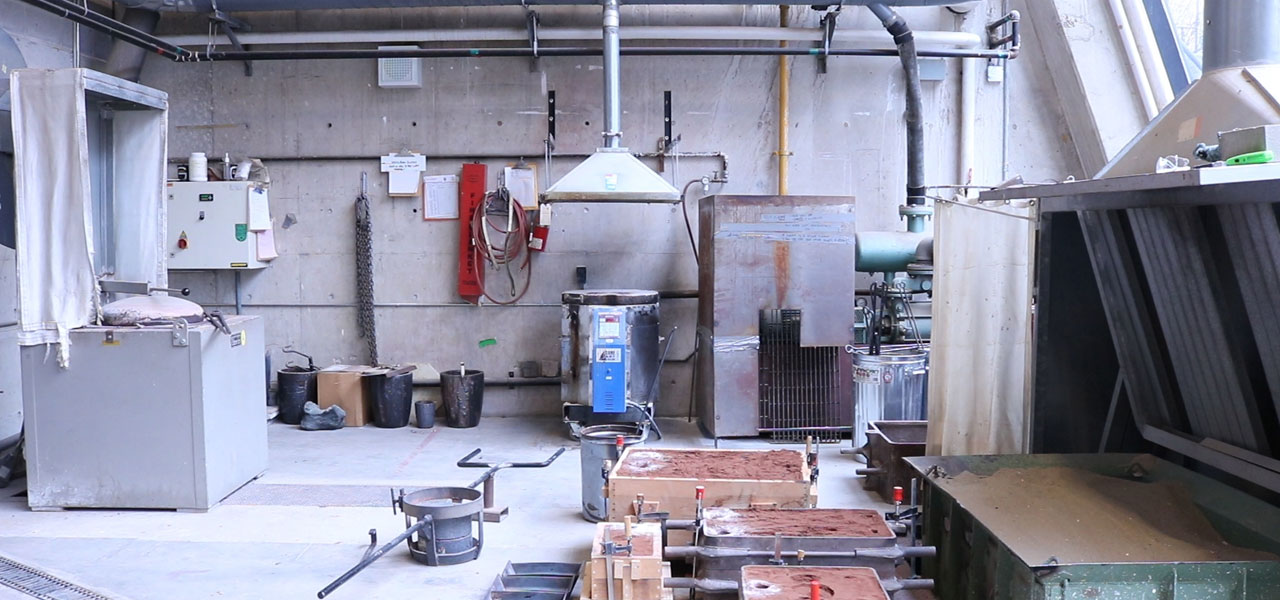 VIEW SLIDESHOW
L. L. Odette Centre for Sculpture
ADDRESS
York University
104 CFA (Joan and Martin Goldfarb Centre for Fine Arts)
86 Fine Arts Rd
Toronto, ON M3J 1P3
FEATURES
The Sculpture Area studios comprise of steel, wood, plaster, clay/ceramics, mould making, foundry processes, stone carving, and installation, incorporating a range of digital fabrication technologies.
The Sculpture Resource Centre, which doubles as a seminar room, houses a reference library of books, periodicals, catalogues and other information dealing with the history, theory and practice of sculpture.
GENERAL USE
Mould Making
Stone Carving
Ceramics
Wood Sculpture
Metal Shop
STUDENT USE
The L. L. Odette Centre for Sculpture offers world-class facilities for research in sculpture providing students with the conceptual skills and technical knowledge to successfully articulate their ideas in three-dimensional forms.
Specialized facilities and equipment enable students and faculty to work hands-on through entire creative and technical processes.