Back to Facilities List
| Drawing Studio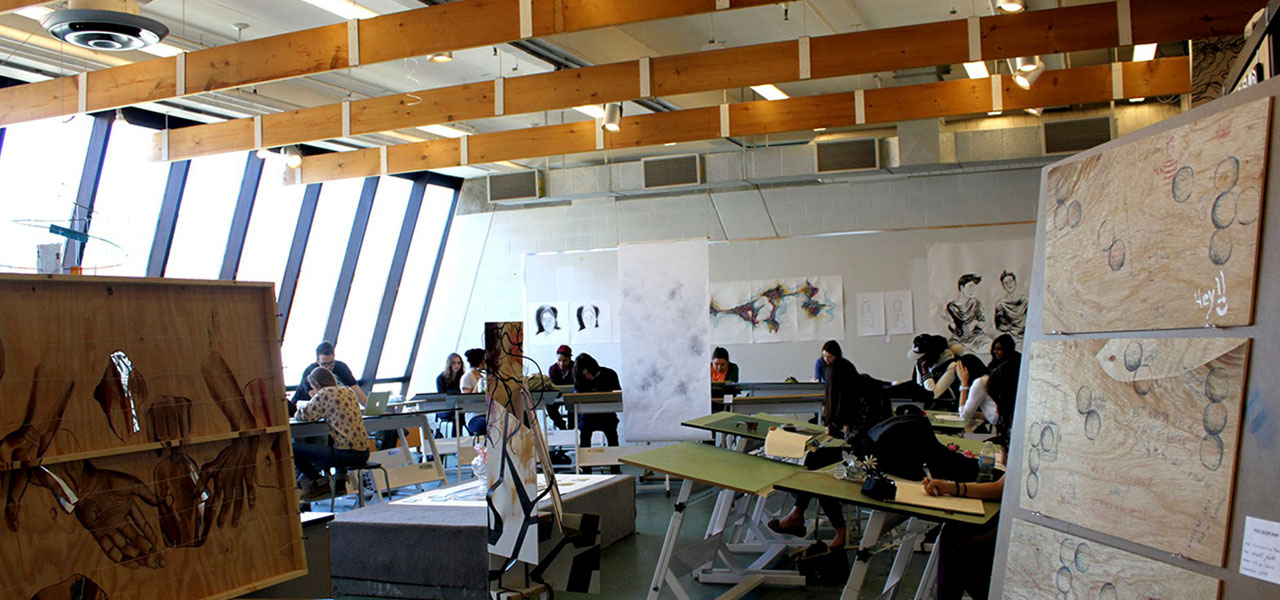 VIEW SLIDESHOW
Drawing Studio
ADDRESS
York University
CFA (Joan & Martin Goldfarb Centre for Fine Arts)
86 Fine Arts Rd
Toronto, ON M3J 1P3
FEATURES
The Drawing area offers studio, storage and presentation space with excellent natural light conditions.
The area includes two complementary spaces: an area for projects completed on the drafting tables; and a flexible space for large-scale projects and collaborations.
GENERAL USE
STUDENT USE
The Drawing Area curriculum provides a balance between formal skill building techniques and the development of personal themes within the context of contemporary art practice.